We have a total of 1699 contact
Rental
(Date Created:07-Feb-2020)
Gnerator Malaysia
Our industry genset units is capable of powering large businesses and extensive enterprises. Ensure continuous operations with a trusted power systems. Be confident to operate in the field with a time-tested power equipment from a reputable generator supplier in Malaysia. Check our line of land generators.

Date Post: 06-Nov-2019
Pages:
rental

Gnerator Malaysia

Visit Website

Send Message
Tel: 012-4522862
Jalan 19/36, Seksyen 19 Petaling Jaya Selangor 46300
Mister Backhoe
Mister Backhoe is your reliable source of heavy equipment rental all throughout Malaysia. Partner with us today and let us help you build your business success from the ground up.

In need of a backhoe or excavator for your project?
Get in touch with our rental specialist today!

We got the right equipment for any job size!
Browse through our extensive online catalogue of high-quality rental machinery and equipment for sale.

Date Post: 16-Sep-2019
Pages:
rental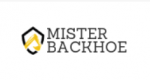 Mister Backhoe

Visit Website

Send Message
Tel: 014-3214101
1, Jalan Kiara, Mont Kiara, 50480 Kuala Lumpur
Forklift Galore
Forklift Galore makes sure you have access to premium quality forklift rentals in Malaysia at practical prices.

We are your trusted supplier of forklifts, construction lifts, and other aerial work platforms in the region.

Date Post: 07-Jun-2019
Pages:
rental

Forklift Galore

Visit Website

Send Message
Tel: 0392127798
Petaling Jaya, Selangor, Malaysia
malaysia rental classified - malaysia rental directory - rental website listing