We have a total of 1519 contact
Digital Marketing
(Date Created:06-Dec-2018)
Artisense Online Sdn Bhd
With the advent of the digital marketing industry in our country, we are committed to deliver integrated quality digital marketing services to ambitious companies in an increasingly digital world where infinite opportunities continually take place as we move past the millennium.

With our insights into markets and knowledge, we have been raising the bar of our client's marketing performance to maintain their online presence. We ensure that they are on par with competition through our certified digital marketing experts.

Date Post: 06-Dec-2018
Pages:
digital marketing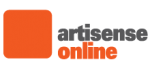 Artisense Online Sdn Bhd

Visit Website

Send Message
Tel: 0380113743
18-2, Jalan USJ 9/5Q, 47620 Subang Jaya, Selangor Darul Ehsan.
malaysia digital marketing classified - malaysia digital marketing directory - digital marketing website listing