We have a total of 1699 contact
Software Company
(Date Created:07-Feb-2020)
Orlig Gamification
Gamification means applying elements of gaming into areas of activity, and it has the ability to motivate people through all sorts of challenges. This can also be applied to the workplace if you're facing challenges such as: absenteeism, high turnover, missed KPIs, poor customer service and more.

Be able to tackle all of this and more through ORLIG Amaze, a gamification platform that helps you take on these challenges by making the work environment a fun and motivating arena! With ORLIG Amaze, you get to keep things creative while maintaining your company's objective.

Date Post: 29-Aug-2019
Pages:
software company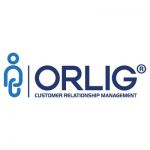 Orlig Gamification

Visit Website

Send Message
Tel: +60350330333
A-09-01, Empire Office, Empire Subang, Jalan SS16/1, Subang Jaya, 47500 Selangor, Malaysia
Enginemailer
Enginemailer is an integrated cloud platform that offers database management, email marketing and transactional email. Its unified features deliver better customer engagement across the entire email marketing and automation spectrum - combining simple yet powerful drag-and-drop interfaces, advanced data analytics and a complete set of integration APIs.

Our unlimited subscribers and "Free Forever"​ plan offers up to 10,000 free emails monthly - helping marketers, businesses and enterprises to better connect with their customers.



Date Post: 14-Aug-2019
Pages:
software company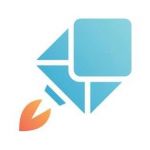 Enginemailer

Visit Website

Send Message
Tel: +60378808096
Unit 1101B, Level 11, Wisma Prosper, Block B, Kelana Centre Point, No. 3, Jalan SS7/19, Kelana Jaya 47301 Petaling Jaya, Selangor, Malaysia.
malaysia software company classified - malaysia software company directory - software company website listing