We have a total of 1699 contact
Services
(Date Created:07-Feb-2020)
Casbay Sdn Bhd
Casbay Sdn. Bhd. , also known as Casbay was founded in year 2008 as a Web Hosting company incorporated in Kuala Lumpur, Malaysia. The company is best known for offering quality and affordable web hosting solution across the nation. Casbay offer One-Stop IT & Hosting Services including Cloud Servers, Dedicated Servers, Clustered Servers, Virtual Servers, Server Co-Location, Web and Email hosting, Domain Name, SSL, Backup and Disaster Recovery, Online Securities such as Web Application Firewall (WAF) and Anti-DDoS, System Integration and IP Transit in Kuala Lumpur. We have now expanded our quality services to Hong Kong, Singapore, Melbourne and Los Angeles. We also pride ourselves with our awesome support and Multi-language support.


Date Post: 08-Oct-2019
Pages:
services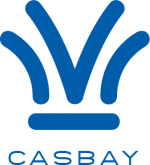 Casbay Sdn Bhd

Visit Website

Send Message
Tel: +6042020024
Level 28, The Garden South Tower, The Garden South Tower, Mid Valley City, Lingkaran Syed Putra, Kuala Lumpur,
Solar Boost Malaysia
Solar Boost is a trusted name in the solar business landscape of Malaysia. Supplying the best solar panel brands in the market, the company ensures that you find the right solar system for your specific application.

Solar Boost also guarantees seamless installation and proper maintenance of all your systems.

Whether you prefer an on grid system, off grid solar installation, or a hybrid system for your household or commercial facility, Solar Boost is the solar power company you need in Malaysia.

Date Post: 13-Jun-2019
Pages:
services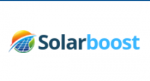 Solar Boost Malaysia

Visit Website

Send Message
Tel: +03-92127798
Petaling Jaya, Selangor, Malaysia
Home Care Conenction
"EARN EXTRA INCOME ​(up to RM120 p/d) ​
BY HELPING FAMILIES​"

​www.lovehome.care is offering job opportunity to individuals from all walks of life, age 18 to age 60, part or full time, who is responsible and caring. Here are the details;

​Job Scope: Care for newly-delivered mothers at their home; OR; Care for elders at their home​
​Location: At the customer's house in Klang Valley only ​
​Transportation: On your own ​

​Income: Rm 70 - Rm 150
​ per day​

Position: ​P​art time/ OR ​
full time

​We are looking for individuals who are kind hearted and passionate in taking care of elders or newly-delivered mother. If you can do one of the following, you are the right candidate for this position;

1) confinement care for new mother and her baby, OR

2) prepare confinement meals and light housekeeping to post-partum (new ​mother)
​
3)provide general care for elders/seniors due to old age, OR

4) Provide nursing care for elder who suffer sickness or illness, OR

5) Care for simple meal preparation, housekeeping and light cleaning

We are having WALK-IN INTERVIEWS every weekday. Here are the details;
MON - FRI: 11am to 2pm
LOCATION: B2-3, Publika Shopping Gallery, Kuala Lumpur
WAZE: Publika Shopping Gallery
Contact: 03-6203 4888
Whatsapp: 012-6501200
Email : recruitment@lovehome.care

Date Post: 23-Nov-2016
Pages:
services
Digital Marketing Malaysia
Know all about the digital marketing and social media with SEO Guru Malaysia which has transformed into a full-scale IT consulting company in kuala lumpur


Date Post: 13-Oct-2016
Pages:
services
Digital Marketing Malaysia

Visit Website

Send Message
Tel: (905)0424934804
SEO Technology (002525982), Suite 205, M.05, Mezzanine Floor, HP Towers, Jalan Gelenggang, Damansara Heights, 50490 Kuala Lumpur, Malaysia.
Virtual Office In Singapore
At Rich Resources, our registered office is perfect for business professionals and companies who:
• Require a prestigious business address to reflect the quality of their business.
• Needs a company identity and registered address in Singapore to create a MNC image.
• Do not need a full-fledged office due to various reasons.
• Work from home, but will like to present a corporate image.
• Often travel around the world on business.
You can work from home, or from anywhere and get the professional team, facilities and infrastructures without the cost of a traditional office space. Or, choose our virtual office service that will help you reduce your overheads and cost including rent, hiring and training the right staff and technology. From a simple address, meeting or communication package to a combination or all three you choose only what you need and pay only what you use for your business.


Date Post: 27-Feb-2014
Pages:
services
Virtual Office In Singapore

Visit Website

Send Message
Tel: +6562679339
Virtual Ins Corp (vbpayeshakha)

Date Post: 11-Apr-2012
Pages:
services

Visit Website

Send Message
Virtual Instruments Provides you every kind of Services Includes Web Hosting, VPS, Web Designing, Web Redesigning And All Kind of web And Desktop Applications. http://www.virtualinscorp.com
malaysia services classified - malaysia services directory - services website listing