We have a total of 1699 contact
Led Lighting
(Date Created:07-Feb-2020)
Hygrow Sdn. Bhd.
We offer a wide assortment of products ranging from classic LED shop lights to innovative solar LED street lights. Each client is different which is why we don't believe in one size fits all approach. Our specialists develop unique solutions that target your specific business needs. We provide end-to-end services which means that our experts will follow the project every step of the way keeping you informed on the progress. Hygrow Sdn Bhd specialists will visit your site, design the simulation, create a mockup, install, and maintain your lighting systems. It is our one of a kind methodology that makes us one of the leading suppliers of LED lighting in Malaysia.

Date Post: 06-Dec-2018
Pages:
led lighting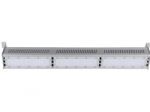 Hygrow Sdn. Bhd.

Visit Website

Send Message
Tel: +603-87394663/603-87347187/6012-3178332
No.18, Jalan KP 1/3, Kajang Prima, 43000 Kajang, Selangor.
malaysia led lighting classified - malaysia led lighting directory - led lighting website listing