We have a total of 1519 contact
Financial Service
(Date Created:06-Dec-2018)
Max Money - Port Klang
We cover more than 100 foreign currencies, catering to 190 countries across the continents. No matter which currency they choose, our customers will always enjoy superior best rates.We're passionate in innovating and marketing services that are not only efficient, but always at the best rates. For our business customers, our integrated solutions compels proposition which drives them to enhance their business goals.

Date Post: 08-Nov-2018
Pages:
financial service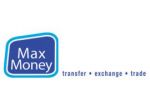 Max Money - Port Klang

Visit Website

Send Message
Tel: +60331653786
Max Money - Port Klang, 2No. 89, Exit Persiaran Raja Muda Musa, 42000 Pelabuhan Klang, Selangor – 50200, Malaysia.
malaysia financial service classified - malaysia financial service directory - financial service website listing