We have a total of 1699 contact
Beauty
(Date Created:07-Feb-2020)
Clique Clinic
As an international award-winning clinic, we provide evidence-base medical aesthetic treatments using state-of-the-art medical equipments. Pioneering many latest aesthetic treatments and studies, Clique® Clinic is the key opinion leader in several medical aesthetic fields.



Date Post: 25-Oct-2019
Pages:
beauty

Clique Clinic

Visit Website

Send Message
Tel: +60123537960
4, Jalan 19/36, Seksyen 19, 46300 Petaling Jaya, Selangor Malaysia
N-cog Lift
Plastic surgery used to be the only option, but now, there is N-COG Lift – an advanced non-surgical procedure developed in Korea. Now you can get your youth back in under 30 minutes, without going under the knife.


Date Post: 19-Mar-2019
Pages:
beauty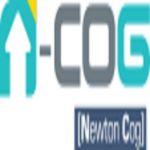 N-cog Lift

Visit Website

Send Message
Tel: +60378326279
45, Jalan Astaka U8/84A, i-Parc, Taman Perindustrian Bukit Jelutong, Seksyen U8, 40150 Shah Alam, Selangor, Malaysia
Viguor Life Avenue Sdn Bhd

Date Post: 15-Oct-2011
Pages:
beauty
Viguor Life Avenue Sdn Bhd

Visit Website
Tel: 03-90563722
No18, Jalan 30B/146, Desa Tasik, Sungai Besi, 5700. Kuala Lumpur
Intenseplus Sdn Bhd

Date Post: 13-Oct-2011
Pages:
beauty
Intenseplus Sdn Bhd

Visit Website
Tel: 03-90563722
No 18, Jalan 30B/146, Desa Tasik, Sungai Besi. 57000 Kuala lumpur
malaysia beauty classified - malaysia beauty directory - beauty website listing