We have a total of 1738 contact
Build the Malaysia largest human-edited directory of the web.
rhymba
hills
To supply 100% natural Malaysian herbal tea to the world, and embed in the mind of tea drinkers globally that Malaysia has quality tea to offer and to create awareness that tea without sugar and caffeine can be tasty!

All

Rhymba

Hills

® tea are packed in a Good Manufacturing Practice (GMP), Hazard Analysis Critical Control Point (HACCP) and ISO22000:2005 certified factory, which emphasizes highest hygiene and quality control possible. With this, you can be assured that you are drinking tea which are packed under stringent controls. Here are some information on the three quality control standards

Date Post: 01-Aug-2019
Pages:
tea supplier tea producer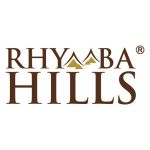 Rhymba Hills

Visit Website

Tel: 0102088993

Bandar Pinggiran Subang,
Seksyen U5,
40150 Shah Alam,
Selangor, Malaysia.
Veterinary Science Plan Formulated - Lamb & Rice

Date Post: 11-Mar-2010
Pages:
veterinarians

Visit Website

Tel: +603-40432420
Colmar Tropicale, Berjaya
hills

- Malaysia

Date Post: 18-Jan-2010
Pages:
hotel

Visit Website

Tel: Tel:+60(9)2888888Fax:+60(9)2883333

KM48, Persimpangan Bertingkat Lebuhraya Karak 28750 Bukit Tinggi, Bentong, Pahang Malaysia

malaysia classified - malaysia directory - website listing - malaysia contacts - Malaysia Contacts Database , Malaysia Phone Book Phone Number Get Free listed and post your advertisment here